Chennai Shirdi tour Package
CHENNAI Shirdi tour Package by flight is Vasantkamal's Signature tour a world class experience Cherished by SAI devotees making us the most appreciated & experienced tour package to Shirdi from Chennai, moderately priced making it…. a GOLD Plan- Valued guests from all parts of the WORLD have made this their all time favourite choice of choosing us for this SHIRDI TRIP.
Temples Covered-
1)Shrine of Sai baba (Shirdi) Samadhi Mandir, Gurusthan, Dwarikamai & Chavadi
2) Shani Shinganapur (Swayambhu Temple of Lord Shani swara)
3) Mahaganapathi- one of the Temples of Lord Ganesha from th eAshtavinayaka temples of Maharashtra
Features
FLIGHT JOURNEY upto PUNE & travel from Pune to Shirdi via Ac Car or Mercedes Benz Coach from Pune & return, stay in 4 star category Hotel, High cclass food, Specially escorted Darshan (sub to availibility) to Chennai FLIGHT
Chennai Shirdi tour Package by flight
 Gold Plan
Experienced by 6000+ happy guests, Get Today Chennai Shirdi Flight Tour Package 100% Free for Infant Child with unlimited food, pick-up drop, accommodation facility, No Hidden Cost, Escorted Easily Fast Darshan to SAI Baba TEMPLE  by experienced tour leader with special PASS. Best Chennai shirdi flight package at incredibly low prices with free infant ticket. Get Chennai Shirdi tour packages for Shirdi saibaba darshan with VIP Live Darshan & cheap Chennai to shirdi flight
As a well informed SAI devotee you may kindly take time to compare our amenities as we have mentioned that says 4 star hotel for accommodation, a Mercedes Benz coach or a Tri-axle volvo to travel these are expensive amenities we provide in this budget to give you full value for your money & experience the finest comfort through out your travel– if there is some one who vaguely mentions as star hotel stay or Hi-tech bus for travel then you certainly deserve a lot to understand as what exactly is on the platter, for that you are going to pay. Let us again assure you that for us this is a serious profession aimed to provide the WORLDS FINEST TOUR PACKAGE to SHIRDI on earth in the specific affordable budget of Rs 11,900/- & also have an Economic tour at the rate of Rs 9,900/-
A lot has been changing in the travel industry from the past few years but WHAT do not change is the PRINCIPLES of VASANTKAMAL tours- WE have always been in forefront of giving the finest comfort ever to our guests, we have had people or guests swear by our services, for any reason if you think you must get the best of quality for the most reasonable price here is an answer Chennai Shirdi tour package  by flight is right here on this web page on which you have landed.
We have 3 attendants of our team to serve you in each & every path of yours this is again a team of professionals to be with you through out- special wheel chair arrangements in the temples are made for senior citizens do not hesitate to communicate with us for any of your requirements, we will be more the obliged to help you to make a memorable trip to Shirdi from Chennai & seek the blessings of SAI.
Itinerary for Shirdi tour package from Chennai by flight
Day 1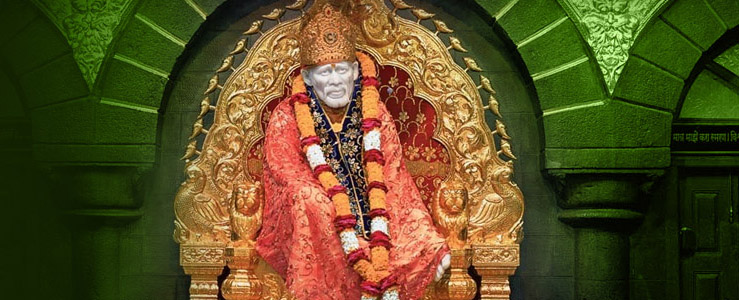 Arrival at Pune
-Morning departure from Chennai to Pune.
-Pick up at Pune Airport by Morning 6.30 am.
-Drive to Shirdi, after enjoying great south indian breakfast.
-Begin your TRIP by having auspicious Darshan of lord MAHAGANAPATHI of Ranjangaon.
-Check in Hotel at Shirdi.
-Overnight stay at Shirdi.
Day 2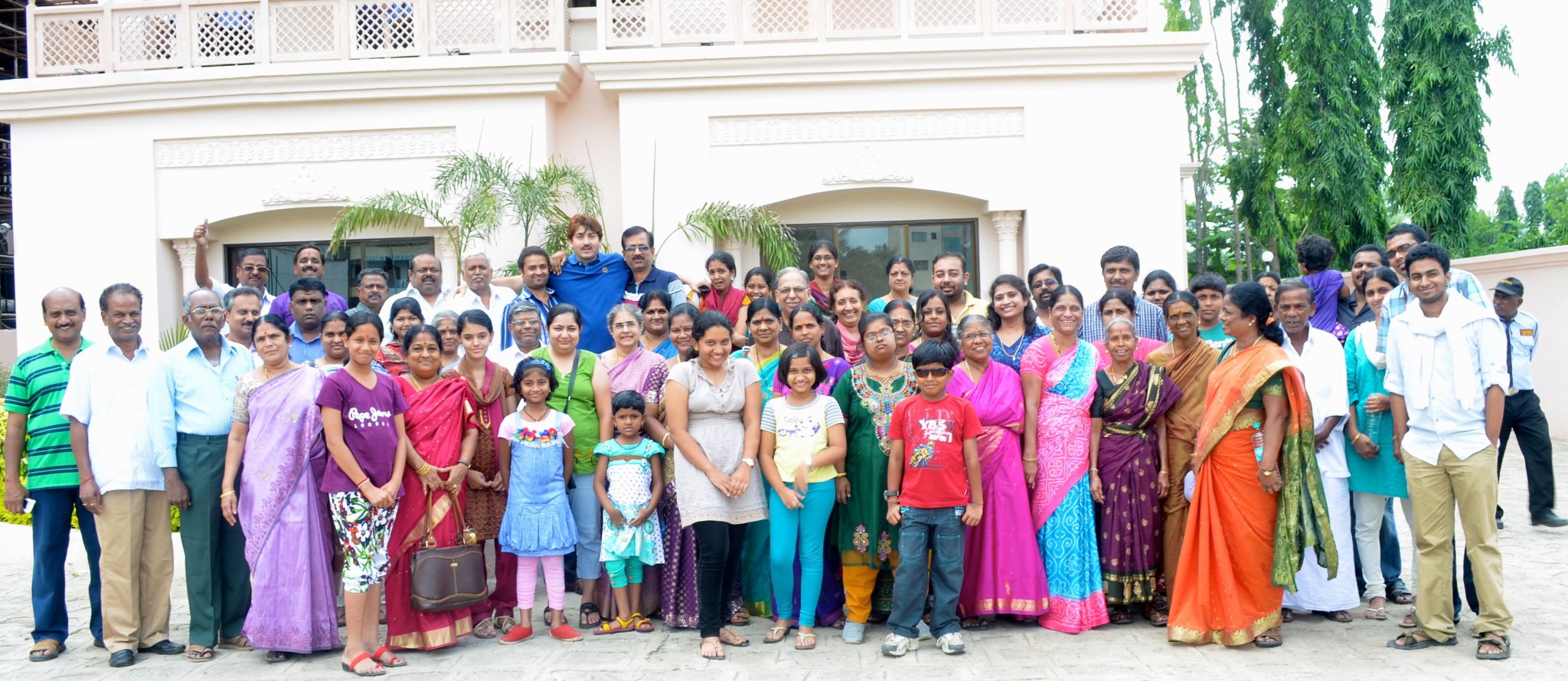 Darshan at Shirdi & Return Journey
-After breakfast,take Darshan at Sai Temple.
-Departure from shirdi at 1.00 pm after lunch.
-Drive to Shani shingnapur, a coffee break on the way followed by dinner at 8.30 pm in pune.
-Departure from Pune to Chennai at Night 11.00 pm by Flight.
This is our best price Guarantee 200% VALUE for your hard owned MONEY- Go ahead & book it ONLINE & Seek Sai's Darshan right now- these are not just words- but you are booking the WORLDS best tour package to SHIRDI- Matchless as it is Vasantkamal Tours !!!!
Standard Accommodation

4 Star Hotel stay Includes Food
Economic Tour without Food

Twin Sharing basis Per head
11,990/- 
Twin Sharing Basis
9,990/–
Best reasons why VASANTKAMAL for Shirdi tour package from Chennai by Flight.
Our head quarters being in Maharashtra ( with branch office ALWARPET Chennai)& being born in this soil its needless to
say we are more than familiar with the geography of SHIRDI, local language &  have been offering matchless hospitality & ground arrangement. i.e experienced by more than 6000 happy guests from india & abroad.
If you are a solo lady traveler or a single lady accompanying with your CHILD – your safety & making you feel comfortable is GUARANTEED- we have had more than 200 solo ladies traveled with us & few of their reviews are for you  to read.
Infant & Child food is again our paramount interest apart from your child being comfortable- our kitchen at SHIRDI is open for you to cook what ever you want for your CHILD or infant.
The only travel company that offers a 4 star & 5 star hotel at a budget cost of Rs. 11,900/- Per Head.
Economic Trip (No Food Included 7 stay in AC-  budget hotel) at Cost of Rs.9,900/- Per Head.
Escorted Darshan for each & every guest  to the Samadhi mandir of the SAI TEMPLE  by our experienced tour leader- with a special PASS for Darshan (subject to availability)
We provide A/c MERCEDES Benz coach or Tri-axle Volvo coach to travel from PUNE to SHIRDI in the world's best automobile to take you comfortably & safely.
Food is unlimited- & authentic- do try our south indian & north indian cuisine delicacy by the CHEF specially made to order for the VASANTKAMAL group-
When you come to VASANTKAMAL tours you will always find us helpful & courteous throughout & your tour is most graciously handled in all aspects.
NO HIDDEN COSTS WHATSOEVER in CHENNAI Shirdi tour Package by flightfor the Shirdi Sai Baba Darshan
Highly Affordable Chennai to shirdi tour package by flight provided by Vasantkamal with pick-up drop, accomodation facility and many more with comprehensive and best deal package.
Last but not the least special care & courtesy is extended to senior citizens with health ailments & disabled the only travel company that sends a 3 MEMBER well experienced team from its office for conducting every tour so that every guest is well catered & taken care
Apart from this being a business profession we have real passion for seeing our guests being satisfied & retuning back to their homes with smiles & coming back to us again for yet an another tour.
Pioneer in Chennai to Shirdi tour Package by flight, Vasantkamal.com is top Chennai Shirdi Flight tour Operator, provides Best Chennai Shirdi tour Package by Flight
Live Genuine Chennai Shirdi tour package vasantkamal experience by our guests must watch.
Shirdi Sai darshan
Shirdi is a place where people from all the religions,regions,faiths flock to …to seek the dharshan of the Guru popularly known as Sai Baba.Once the guru came to this village called .Shirdi and although he was living in ambiguity ,with his benevolence many people saw the problems of their lives disappearing with him being in the vicinity…his holiness and kindness guided the people into right path and many miracles happened in their lives….slowly the devotees increased and all those who prayed him with their hearts..their prayer were answered.Who was this guru,where did he come from?
what was his background?Well no body knows for sure….For Hindus he is a dattavatar…for others he is a messenger of Allah or God or a master spiritual Guru.But all those who come at the feet of BABA do get the "prachithi" or e xperience which is extremely divine and fruitful.
Now a days it is the kaliyug and to save us all from the miseries of this yug,Baba has literally come as a saviour for all of us.When we look at his Murthy in Shirdi..the benevolent face tells us not to worry.His kindness sparkles in his eyes assuring us that all will be well.Ony what is needed is Shradhha and Saburi..that is faith and patience.So dear readers,have faith and patience and your prayers will be answered…your miseries are bound to go away and happiness will surround you soon.Vasantakamal tours arranges the world class tours to Shirdi.For Chennai Shirdi tour Package by flight, contact Vasantakamal tours.If you are from Chennai click Shirdi Sai Dharshan.
Best Chennai shirdi flight package at incredibly low prices with free infant ticket. Get Chennai Shirdi tour packages for Shirdi saibaba darshan with VIP Live Darshan & cheap Chennai to shirdi flight.
If you are planning to go this year for a pilgrim with your loved once then we the "VasantKamal" brought a special tour package for you and your family .In our shirdi family package you will have a lot more offer then any of the travel agency can. In affordable price you can enjoy the fun and excitement which we offer during the journey from Chennai to shirdi which include flights ,accommodation and food .In case if you are the only lady who want to travel ,in that case security is our .in case if you are to travel alone ,no need to worry because your security is our responsibility. In the reasonable price you can have authentic and hygienic food from our cheif.If you want to cook by your own,then your most welcome to cook for your infant. Apart from this their is no hidden cost.We no stone unturned to make your shirdi sai baba darshan memorable. We give special attention, care and courtesy to senior citizen as well. Apart from travel and business profession ,we want our customer to be satisfied in all aspects.
India is famous for its rich culture, ancient heritage building and majestic temple. If you are planning to visit Shirdi, then we the "Vasantkamal" brought you a special tour package with an moderate price for you. It includes Chennai shirdi tour package by flight .This world class shirdi tur includes temples like Shrine of Sai baba (Shirdi) Samadhi Mandir, Gurusthan, Dwarikamai & Chavadi
,Shani Shinganapur (Swayambhu Temple of Lord Shani swara),Mahaganapathi- one of the Temples of Lord Ganesha from th eAshtavinayaka temples of Maharashtra. These 2 Days travelling package from Chennai to shirdi fillied with memerising memories.You will definitely note this date in your dairy for last for a lifetime. Every one once in a life time dream about shirdi sai baba darshan.To feel the presence of god and get blessings from lord shirdi. Chennai Shirdi tour by flight is Vasantkamal's signature tour. Chennai shirdi tour package by flight includes luxurious journey from pune to shirdi by MERCEDES BENZ ,Hygenic food ,which is cooked by our CHEF. We are having varities from noth Indian dishes to south Indian dishes , Luxrious rooms .Last but not the least vasantkamal accommodation.