Bangalore Shirdi flight tour package
Bangalore to SHIRDI tour package by flight is one of Vasantkamals signature tour to Shirdi- being very careful to study & observe in the travel industry with services of our brother competitors we can reasonably say WE do the WORLDS Finest Trip to Shirdi from Bangalore
We have been pioneers in doing SHIRDI trip since last 10 years, over years of experience we advice you that SHIRDI can be best visited from Bangalore from the PUNE airport – What makes us unique to handle your trip to Shirdi from Bangalore is Every guest is looked up individually to their comfort, The facilities that you would find for your shirdi tour package with Vasantkamal tours is Un-comparable & while we guarantee you our facilities being to have full value for your money.
Our tour has world class comfort, every inch of your travel is monitored by us to make sure you are traveling smoothly with highest comfort & SAFETY, alright lets go ahead & we will explain you what exactly is on platter for the trip for having Sai babas darshan from bangalore.
Tour programme & Itinerary as below.
Gold Plan
Bangalore to Shirdi tour Package by flight is Vasantkamal's Signature tour a world class experience Cherished by SAI devotees making us the most appreciated & experienced tour package to Shirdi from Bangalore, moderately priced making it…. a GOLD Plan- Valued guests from all parts of the WORLD have made this their all time favourite choice of choosing us for this Bangalore to SHIRDI Flight Package
As a well informed SAI devotee you may kindly take time to compare our amenities as we have mentioned that says 4 star hotel for travel, a Mercedes Benz coach or a Tri-axle volvo to travel these are expensive amenities we provide in this budget to give you full value for your money & experience the finest comfort through out your travel- if there is some one who vaguely mentions as star hotel stay or Hi-tech bus for travel then you certainly deserve a lot to understand as what exactly is on the platter for that you are going to pay. Let us again assure you that for us this is a serious profession aimed to provide the WORLDS FINEST TOUR PACKAGE to SHIRDI on earth in the specific affordable budget of Rs 11,900/-
Itinerary for Bangalore Shirdi tour Package by flight
Day 1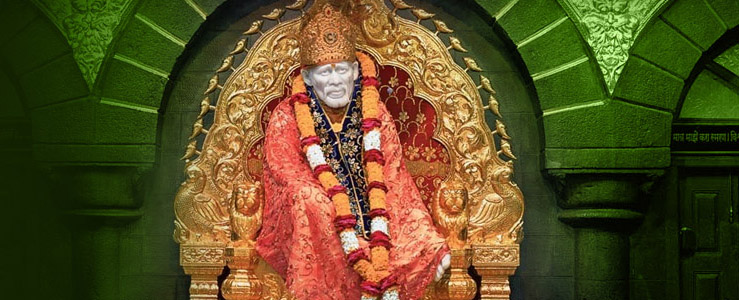 Arrival at Pune
-Morning departure from Bangalore to Pune.
-Pick up at Pune Airport by Morning 6.30 am.
-Drive to Shirdi, after enjoying great south indian breakfast.
-Begin your TRIP by having auspicious Darshan of lord MAHAGANAPATHI of Ranjangaon.
-Check in Hotel at Shirdi.
-Overnight stay at Shirdi.
Day 2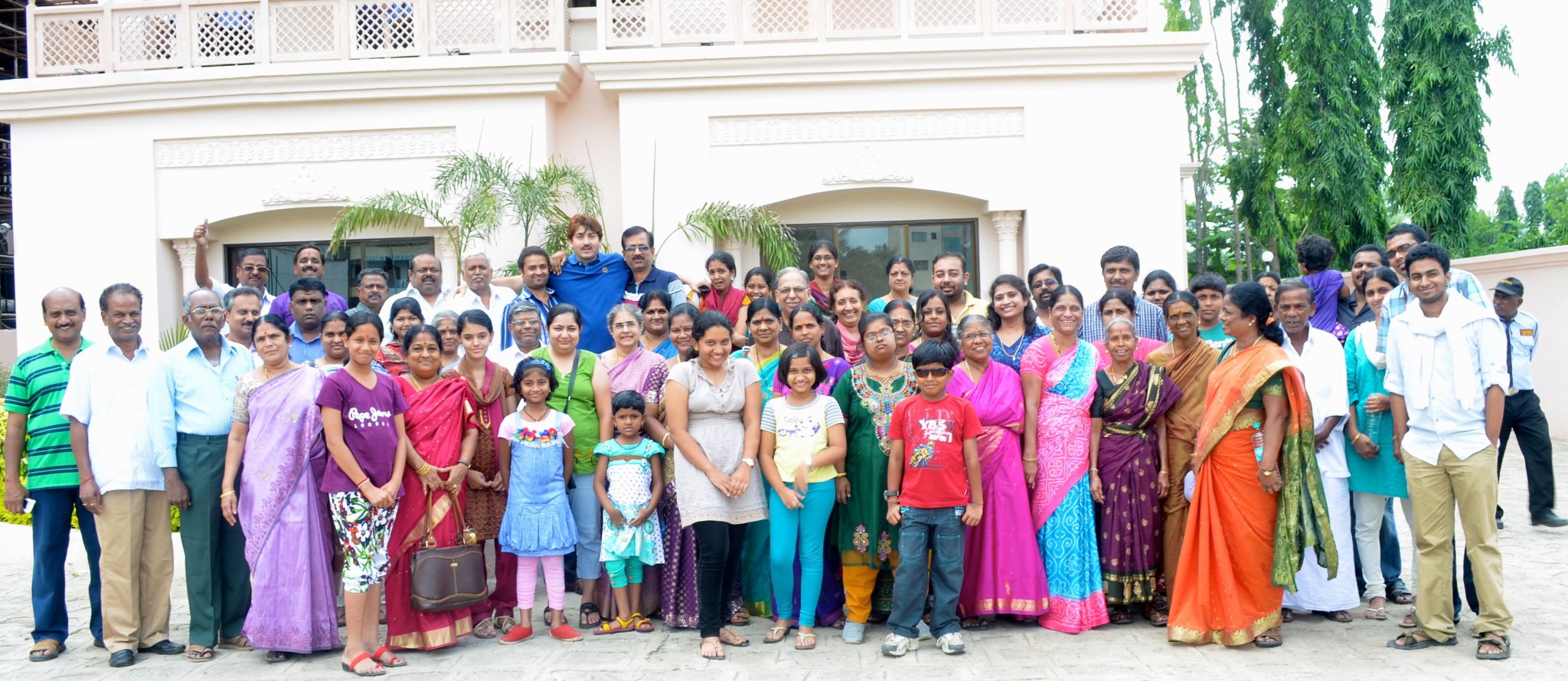 Darshan at Shirdi & Return Journey
-After breakfast,take Darshan at Sai Temple.
-Departure from shirdi at 1.00 pm after lunch.
-Drive to Shani shingnapur, a coffee break on the way followed by dinner at 8.30 pm in pune.
-Departure from Pune to Bangalore at Night 11.00 pm by Flight.
This is our best price Guarantee 200% VALUE for your hard owned MONEY- Go ahead & book it ONLINE & Seek Sai's Darshan right now- these are not just words- but you are booking the WORLDS best tour package to SHIRDI- Matchless as it is Vasantkamal Tours !!!!
Standard Accommodation

3 Star Hotel
4 Star Hotel

Twin Sharing basis Per head without food
9,900
Twin Sharing basis in 4 star hotel with food
11,900

11- best reasons why travel with VASANTKAMAL for BANGALORE to SHIRDI PACKAGE TOUR
Our head quarters being in Maharashtra ( with branch office ALWARPET Chennai)& being born in this soil its needless to
say we are more than familiar with the geography of SHIRDI, local language &  have been offering matchless hospitality & ground arrangement. i.e experienced by more than 6000 happy guests from india & abroad.
If you are a solo lady traveler or a single lady accompanying with your CHILD – your safety & making you feel comfortable is GUARANTEED- we have had more than 200 solo ladies traveled with us & few of their reviews are for you  to read.
Infant & Child food is again our paramount interest apart from your child being comfortable- our kitchen at SHIRDI is open for you to cook what ever you want for your CHILD or infant.
The only travel company that offers a 4 star & 5 star hotel at a budget cost of Rs. 11,900/- Per Head.
Economic Trip (No Food Included) at Cost of Rs.9,900/- Per Head for shirdi tour package from bangalore by flight
Escorted Darshan for each & every guest  to the Samadhi mandir of the SAI TEMPLE  by our experienced tour leader- with a special PASS for Darshan (subject to availability)
We provide A/c MERCEDES Benz coach or Tri-axle Volvo coach to travel from PUNE to SHIRDI in the world's best automobile to take you comfortably & safely.
Food is unlimited- & authentic- do try our south indian & north indian cuisine delicacy by the CHEF specially made to order for the VASANTKAMAL group-
When you come to VASANTKAMAL tours you will always find us helpful & courteous throughout & your tour is most graciously handled in all aspects.
NO HIDDEN COSTS WHATSOEVER in Bangalore to Shirdi Tour Package Flight
Last but not the least special care & courtesy is extended to senior citizens with health ailments & disabled the only travel company that sends a 3 MEMBER well experienced team from its office for conducting every tour so that every guest is well catered & taken care
Apart from this being a business profession we have real passion for seeing our guests being satisfied & retuning back to their homes with smiles & coming back to us again for yet an another tour and recommending us to another clients for shirdi trip from bangalore by flight
Shirdi Tour Package from Bangalore
Travel by air in India has increased exponentially. While incoming international travelers are coming in largely on business and medical tourism, domestic travel too has seen significant growth. The most common reasons for domestic travel are business and tourism. In the tourism travel the tradition of travelling for religious pilgrimages continues. The other side is combining a pilgrimage with a holiday. This has led to travel agents offering customized package tours at great prices. The convenience of packages like Bangalore to Shirdi package tours that fit into just 2 days makes them very popular. The attraction for the same would be the Bangalore to Shirdi package tour price. With well established and dedicated service providers for such Shirdi from Bangalore flight package tours, the tour price proves to serve up complete value for money.
This evaluation is often realized only after experiencing the package tour. This is somewhat similar to the experiences of some of Sai Baba's close devotees, who became faithful followers after they had witnessed the miracles performed by Shirdi Sai.
Devotees by miraculous experiences
Saved by the Baba's insight:  Kashiram Shimpi was a tailor in Shirdi. As a follower he desired that the Baba take money from him and this Sai Baba did frequently. However, Kashiram soon became proud of these "donations". This, the Baba realized and set about correcting the misconception. His demands grew steadily, till he asked Kashiram to borrow if need be, but insisted that his cash demand be met.  Kashiram  realized his mistake and was humbled.
He further experienced a miraculous escape from armed burglars. Though he was at a distance, Sai Baba sensed the danger to his devotee's life. While he was completely disturbed in the mosque, millions of ants attacked the burglars, thereby allowing Kashiram to escape. A grateful Kashiram acknowledged his savior with a gift of regular robes.
Convinced by knowledge:  Nana Chandorkar, a senior government official from Bombay, was a very well read man. Through a member of his staff, Nana received several missives and invitations from Sai Baba, but ignored them as being irrelevant. Also he was generally suspicious of so called godmen and thought that this person from Shirdi was yet another fake. When he finally decided to carry out the Shirdi trip, the Baba chided him for the delay. He informed him of past life relations with him. While Nana was not impressed by this, he was certainly taken aback with the intellectual knowledge of this fakir. Impressed he promised to return. Over time, Nana's daughter was miraculously saved from a  child birth crisis. The Baba not only sent the udi or ash, but made complete arrangements for the messenger to complete the journey as if Nana himself had organized everything.
Nana was humbled. He with his assistant Das Ganu, became a prime mover in spreading the word and miracles of Sai Baba. In his own lifetime Nana experienced several instances where the Baba had ense his troubles and resolved them.
Blessed at Baba's feet: Ganapat Dattatrey Sahasrabudhe was an accomplished poet and a government employee. While he did visit the Baba, it was only out of respect and courtesy. The divine nature was revealed to him when he once begged leave to travel to Pandharpur and bathe in the holy confluence of Chandrabhaga. The Baba simply revealed the river flowing in two streams from his feet and told Das Ganu to cancel his trip.
Das Ganu went on to write and perform kirtans in praise of the Sai Baba of Shirdi. His knowledge and spirituality continued to grow as under the guidance of the Baba and devoted follower that he was, he spread the fame of the Baba.
Living the experience
Just as these skeptics were revealed the tremendous holiness of the Shirdi Sai Baba, a Shirdi trip from Bangalore by fight is an opportunity for pilgrims to imbibe the holiness of this miracle. Suitable to to today's fast life, there is a simple requirement to give just two days for the experience. The way to start is get on to an early flight for the Bangalore to Shirdi by flight package tour. Land in Pune and surrender yourself to the hospitality of your tour provider. This will have you transferred to your breakfast destination and the beginning of a road trip in luxury coaches to Shirdi.
Considerately there is a scheduled halt at Ranjangaon, where the pilgrimage may begin with the worship of the Mahaganapati.  The next staging point is Shirdi, where the stylish arrangements for the night would leave anyone satisfied. There is time to explore the town or simply relax before dinner.
On the second day, prepare to attend the aarti at the Sai Samadhi temple and allow bliss ensconce you. Slowly shed your troubles onto the Baba as you visit the landmarks of his lifetime. Dwarkamai Mosque, Chavadi and more. Take lunch as a Prasad and launch onto the return path.
Another interesting halt enroute is a visit to the famous Shaneshwar Temple at Shinganapur. Enclose yourself with the Lord's protection against adversities as you move on. Midway to Pune a coffee break will allow reflection on this awesome Shirdi tour package from Bangalore. Then dinner at Pune, before boarding the onward flight.
We are sure it will be a special experience with us because it is Vasantkamal – tours that touch your heart.